October 26
@
7:00 pm
–
9:00 pm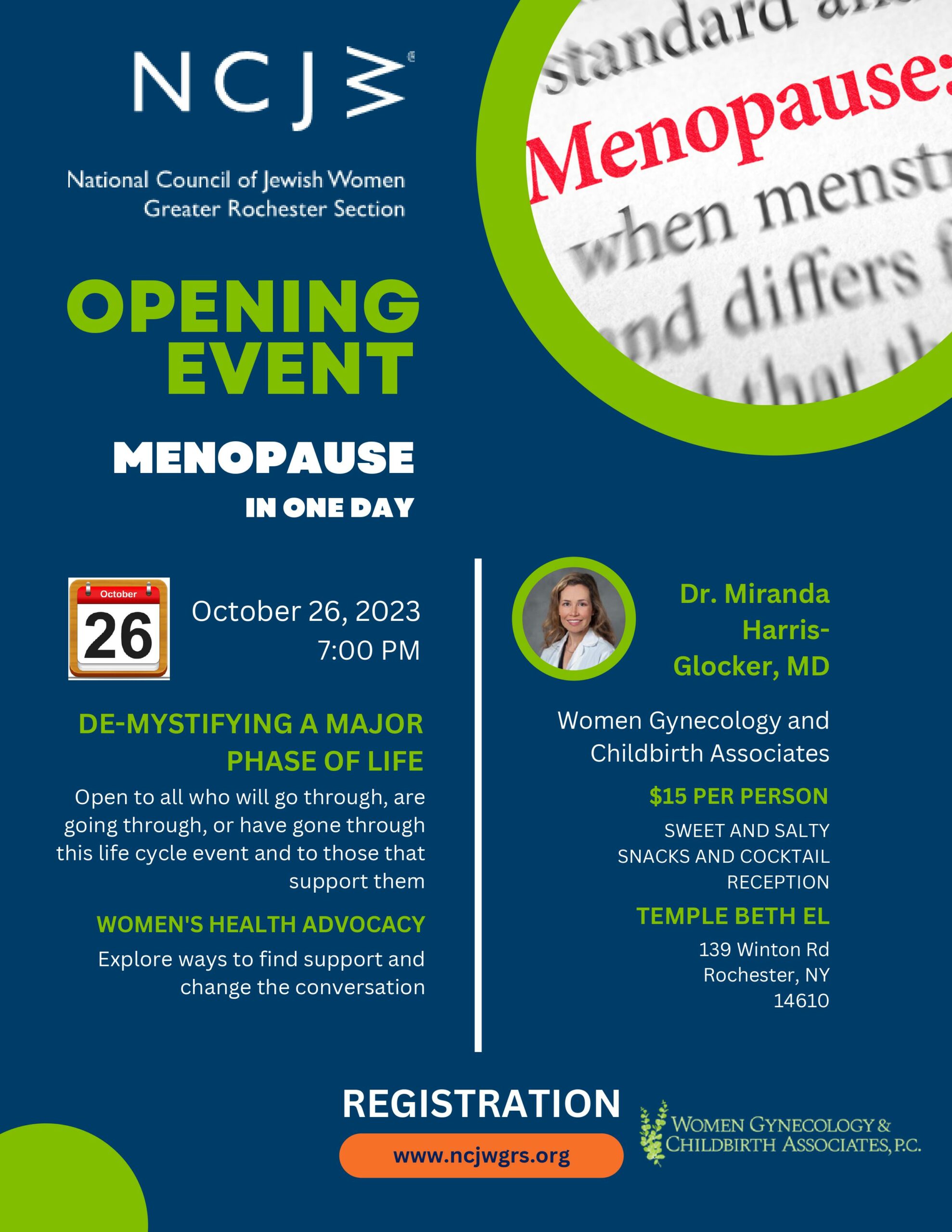 Menopause In One Day: De-mystifying a major phase of life. Open to all who will go through, are going through, or have gone through this life cycle event and to those that support them. Explore ways to find support and change the conversation with Dr. Miranda Harris-Glocker, MD of Women Gynecology and Childbirth Associates. A sweet and salty snacks and cocktail reception will be included. Tickets cost $15 per person. Donations to P.A.D. (Providing Access and Dignity to women) will be accepted at this event. Bring individually wrapped pads, panty liners, and tampons since you won't be needing them anymore! These items will be donated to those in need.
What exactly is Menopause? Technically, menopause is only ONE DAY in a woman's life, which is exactly when she has not had a period for 12 months. Join us as we learn about what happens before and after this one day at our Opening Event: Menopause in One Day, October 26th at 7pm at Temple Beth El.
The American Congress of Obstetricians and Gynecologists reports that an estimated 6,000 U.S. women reach menopause every day and menopause symptoms can start as early as 35 years of age and last for many years. Even though half of the population has, will, or are going through this stage of life, there is little information shared and treatment options are limited. It's time that we remove the stigma about menopause and aging and openly discuss the healthcare disparities for women. We hope that you will join us for a fun, fact filled evening as we learn more about this life cycle event. Supportive partners and curious community members are welcome!