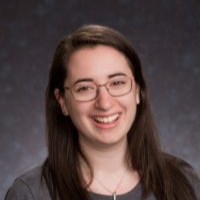 Lisa Waltzer
Lisa joined the NCJW, GRS board in 2015 and has held several roles, including Recording Secretary, Treasurer, and VP of Administration. She holds an MPA from SUNY Brockport.
Dear NCJW Members and Friends,
I can't believe how quickly my first year as president has gone by! I am incredibly proud of the work we accomplished together last year, and I am excited to see what the coming months have in store for us, as well. We are in for a challenging time, as the midterm elections are around the corner, but there is much to be hopeful for.
I am thrilled that we will be joined for our Opening Event by Jody Rabhan, Chief Policy Officer for NCJW. Jody has an incredible resumé, including fifteen years of service with NCJW, and I can't wait for this opportunity to hear her keynote address. Over the years, Jody has represented NCJW on national coalitions concerned with civil rights, economic justice issues, intimate partner violence, gun violence, and human trafficking. She speaks and trains on public policy and legislative issues to groups throughout the country, including Jewish communal organizations and other faith groups, youth groups, and advocacy groups in the general community. I hope to see you on October 26th for this inspiring evening!
Our Public Affairs committee remains deeply committed to issues like protecting voting rights and supporting reproductive rights. These rights are continually under attack, and our Public Affairs committee, under the leadership of Sarah Walters ensures that we stay informed and active in our advocacy efforts. Our new partnership with Vote Forward is already underway – head to votefwd.org/ncjwgrs to access our portal and start writing letters now! Our goal is to write 10,000 letters before the end of October!
Our PAD Project remains strong and continues to provide essential feminine hygiene products to women in need. Many thanks to Gina Horowitz for her tireless work to adapt this wonderful program amidst the challenges of the coronavirus and to ensure its continued success.
Our Community Connections Committee is hard at work to develop a framework for issues relating to food insecurity and food education. Under the leadership of Adrienne Markus, the team is focused on determining what role NCJW can play on this important issue in our community.
Lastly, I want to thank our incredible board for their support and enthusiasm. Each person on our board brings different skills and interests to the table, along with unmatched energy and passion for our mission. I am constantly in awe of this dynamic group and am so looking forward to seeing all that we can accomplish together this year.
As we celebrate Rosh Hashanah and Yom Kippur, I want to wish each and every one of you a sweet, healthy new year. May we be sealed in the Book of Life for another year, and may we continue to improve the lives of women, children, and families in our community.
Be well,
Lisa
Officers and Board of Directors
Officers
President: Lisa Waltzer
President Elect: Ellie Rosenbloom
V.P. Membership: Amy Stein
Treasurer: Brenda Comisar
Financial Secretary: Pauline Rutberg
Recording Secretary: Wendy Strauss
Immediate Past President: Jane Amstey
Directors serving until 2024
Rikki Brodsky
Donna Cohen (Bulletin Editor)
Cindy Finestone
Cindy Hirschberg
Leslie Newman
Terri Richardson
Lisa Maas-Vangellow
Directors serving until 2023
Linda Bice
Marilyn Fenster
Sandra Frankel
Jennifer Loviglio
Adrienne Markus (Community Connections Chair)
Rina Schnaufer
Cathy Schneider (Tributes Coordinator)
Sarah Walters (Public Affairs Chair)


Honorary Board Member